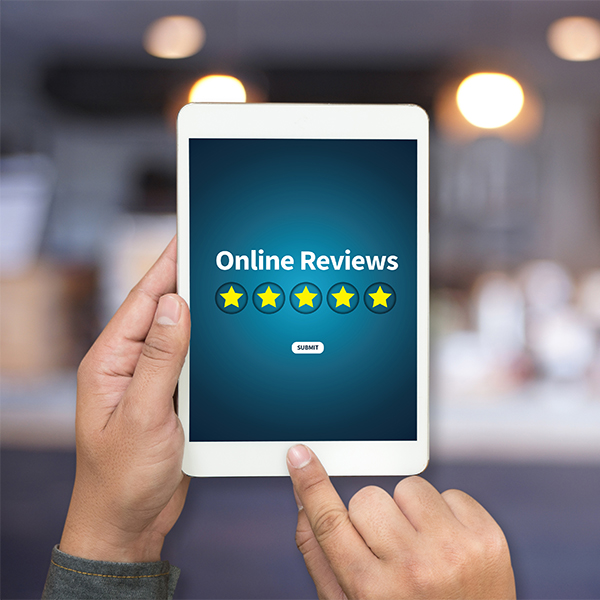 At Platt's Air Conditioning & Heating, Inc. we strive for 100% satisfaction in everything we do. We value your opinion and invite you to tell us and others about your experience with us. Please take a few moments to tell us what you think by leaving us a review here on our website or on any of these popular review sites or social networks.
Read what other customers have said about us.

All trademarks or brands on this page are registered by their respective owner and are not affiliated with our company, nor do they endorse or sponsor our products or services.
Reviews of
Platt's Air Conditioning & Heating, Inc.
(Based on 40 rated reviews)
15-Jun-2021
Product or service reviewed: Joey Replaced our blower motor.
Our Air Conditioner motor was not working correctly, so we had to replace it. They ordered the new motor and installed it with in 24 hours of us call the office. Joey did a great job and took the time to explain to me what had to be replaced and why. Checkeed our full AC unit from top to bottom. I made sure that they places a new sticker on my unit for future service. The old company has now been replaced by a caring company. Highly recommend them to anyone for great service.
03-Jun-2021
Product or service reviewed: Carrier Service
I am more than impressed with Platt's. They were friendly and efficient. I called in for a noisy unit and they were they the same day and had the replacement parts on hand I needed. I highly recommend Platt's.
Christy Abe
Palm Bay, Florida
20-Apr-2021
Product or service reviewed: Wonderful Service
Wonderful service. Joey does a fantastic job.
01-Apr-2021
Product or service reviewed: service
Excellent company! Service technician, Joey, was timely, polite, and went through everything with us.
01-Apr-2021
Product or service reviewed: Air conditioning fix
The technician, Joey, was super polite and efficient. Did a great job! Our air conditioner is up and running!
The part was under warranty, unfortunately the labor was not. Most of the cost here was for freon, we had to add 13 lbs. which is also not covered by the factory.
18-Feb-2021
A factory warranty repair and I was charged over one thousand dollars. Something not right here. Terrible service.
Tom Fekete
Satellite Beach, Florida
11-Feb-2021
Product or service reviewed: Replacement of capacitor
Platt's Air & Heat came out today to troubleshoot and fix my AC Unit. Paul, a Technician for Platt's A&H, called before he showed up to my house, arrived on time, found and fixed the problem, and then cleaned the unit. The price was very reasonable and his professionalism was noticed from point of contact. I normally do not write reviews, but when people rise above and beyond for me and my family, I will do the same. Thank you Paul and Platt's A & H! I strongly recommend this company and especially for Veterans as well!
27-Jan-2021
Product or service reviewed: Service
I was looking for someone new to handle our air conditioning system and I looked up these folks and they had a five-star rating so I gave them a try. They went over and above and I am really super happy with the service that I got. They have a new customer!
14-Jan-2021
Product or service reviewed: Replacing a motor to make the heater work
A very polite and efficient service man. His work was excellent and efficient. I will use this company again.
Janet and John Alison
Melbourne, Florida
10-Jan-2021
Product or service reviewed: Air Conditioning Service
Platt's Air and Heat are a great company! I have always dealt with Joey as my HVAC technician and he is simply outstanding! He is skilled, polite, and most importantly honest! Another AC company tried to charge me 800$ to swap out my indoor unit and Joey diagnosed the issue as a minor part and saved my 650$! After demonstrating that Platt's is a company that will NOT up charge you or rip you off they are now my go-to company!!
22-Dec-2020
Product or service reviewed: Service
I never called Platt's AC before because I thought they were just for the commercial and new homes customer base. I needed help today, called, got excellent polite assistance and then a follow up call from Tech in the area and had my non-working AC working again in less than 30 minutes. I am so impressed, pleased and encouraged that this company is in the area to serve us all. The tech was super helpful, pleasant and informative on items for me to be aware of. I will never recommend anyone else. Thank you Joey and thank you PlattsnAC. Merry Christmas!
Debby franklin
Palm Bay Florida
04-Nov-2020
Product or service reviewed: A/C service and UV Light install
This is the 2nd time you have sent Joey to our home. 1st was in January 2020, when we purchased the home, to have the A/C serviced and duct system inspected. At that time, we found the service to be exceptional and above our expectations. Joey answered all of our questions. We had no hesitation calling Platt's again when we decided to have a UV light system installed. We received the same quality of service. Platt's has made a permanent customer of us, and we highly recommend them to anyone needing service or repair.
23-Oct-2020
Product or service reviewed: repair service
I had a problem with water draining from my unit that occurred, of course, after business hours and on a weekend. I called Platt's on the recommendation of a friend who used them to install an air conditioner and she was very pleased with their service. Now I am very pleased with their service! Platt's returned my call for help very quickly. Fortunately the problem was not as serious as I imagined and I waited until Monday for my repair. Joey was my technician and he was prompt, thorough, and I could tell he had a lot of experience. I now have an annual service contract with Platt's. Platt's calls me to schedule a winter and summer maintenance servicing. I appreciate the peace of mind that my unit will be kept in tip top shape. Susan Connolly
Susan Connolly
Palm Bay, Florida
13-Oct-2020
Product or service reviewed: compresser
Very pleased as always with Plat's service. They called 30 minutes prior to coming. very clear on what was done and explaining how to register the new equipment. I highly recommend this company Not to mention their charges are very fair!
kathy buck
Indian Harbour Beach
01-Oct-2020
Product or service reviewed: Service
Sep 30-2020 Product or service reviewed: Service Technician: Joey Joey was professional and knowledgeable. I had a water leak on my bedroom ceiling. He determined problems with the main A/C supply duct and a corroded condenser unit. After I authorized the repair work, he went right to work and replaced the main supply duct, cleaned the condenser and sealed the new ducts and condenser unit. His work was high quality he had a pleasant attitude. I recommend your service to my friends and acquaintances.
Wilbur Sappington
Melbourne
21-Sep-2020
Product or service reviewed: Service
Joey was so professional and knowledgeable he went right to work. I thought it was my thermostat but it wasn't working properly because it was clogged up. He explained it all to me so it won't happen again. Will certainly call you all again and will share you company with others. Thanks again.
21-Sep-2020
Product or service reviewed: toshiba carrier
This was a big step for me to install my Toshiba wall unit, Platts explained the whole dynamics from start to finish, very reasonable, professional, and courteous. I would not hesitate recommending them for any air and heating issues!!!
Sheree Morris
melbourne beach
09-Sep-2020
Product or service reviewed: AC repair
We are more than satisfied with service we have received from Joey. He worked and worked to discover the point of our problem, which was intermitent cooling. You are very fortunate to have him as your employee !!!
Lawrence Waterman
Sebastian, Florida
28-Aug-2020
Product or service reviewed: service call
Air was not working and Dalton the technician was so professional. He came immediately and now we have air Very good technician. Filled the bill in his truck so that we were distancing during this virus.
02-Jul-2020
Product or service reviewed: Sefvice
Called for service Joey was great fast and friendly service.
29-Jun-2020
Product or service reviewed: A/C Repair
As always, they got here and got the job done quickly. And they are always so knowledgeable about our options. We would not use anyone else.
William Windham
Palm Bay, FL
28-Jun-2020
Product or service reviewed: AC
Excellent customer service, prompt response and very professional! Our family will always use them and we highly recommend them!
M Rogers
Palm Bay, Florida
23-Jun-2020
Product or service reviewed: AC PMI check up
Fantastic company and people. Prompt service and great prices, Dalton our technician is extremely knowledgeable. You will regret calling anyone but them for AC work, I know too many people who have found that out.
Warren Miller
Palm Bay FL
22-Jun-2020
Product or service reviewed: AC
Needed Platts help again. Very quick service. Super friendly staff and tech. Found and repaired the problems in no time and had me working again same day. Dalton is friendly and professional. I can't recommend Platts enough. Thanks.
Thomas Walter
Satellite Beach, FL
19-Jun-2020
Product or service reviewed: Annual system check
Our service technician , Joey, arrived on time and was competent and professional throughout his visit. I can't imagine using another HVAC service organization. Platt's is my go to organization. Thanks.
Gerard G. Gleckel
California
16-Jun-2020
Have used Platts for 23 years....Great service...Nice people to work with....Highly recommend them.....
16-Jun-2020
Product or service reviewed: A/C
Hats off to Shawn Randy, Logan, Mark and the office staff: Great staff helpful professional and great knowledge of their job. Thanks for getting my a/c in so quickly with all the heat. Not many companies like yours around anymore. Nice to know there are still some qualified companies. Thanks again for a job well done. Gale
10-Jun-2020
Product or service reviewed: Air checked
Dalton was great. He was very professional and extremely knowledgeable,friendly and attentive to our needs. A good listener. I would highly recommend Platt's to anyone having heat or air conditioning problems.
Wayne Powless
West Melbourne
06-Jun-2020
Product or service reviewed: Air conditioner
A good young man came and gave us the annual service for our air conditioner. He was very polite, and answered any questions I asked about the air conditioner that your company installed a few years ago. The young man knew exactly what to do and did it well. It runs a lot better than the original, my electric bill does not get as high as the old one did. And the heat when you need it is perfect. And I have seen some neighbors pay a lot more for a new conditioner than I did. Thank you Platt's.
A. Richard Fernandez
MELBOURNE
03-Jun-2020
Product or service reviewed: A/C service on 13 year old central air unit
My 13 year old central air unit was leaking water. Dalton diagnosed the problem as a clogged drain pan. He cleaned and vacuumed out the drain pan and advised me on steps to take in the future to mitigate the clogged drain pan problem. Great job! Thanks Dalton.
22-May-2020
Product or service reviewed: have quarterly maintenance through our landlord
Have always had exceptional service. have had some issues with overflow - and they ahve now fixed that and system working fine. Joey the tech who usually comes is friendly, knowledgable and is always helpful.
Donna - Kindred at Home
Melbourne, FL
21-May-2020
Product or service reviewed: Annual clean and check
Not just this time, but every time we have service, the person who comes is polite, nice, and knowledgeable. Platt put in our heat and air when we built. Have never used any other service. Never will. Honest, hard working, family owned.
19-May-2020
Product or service reviewed: Wonderful Service
Dalton serviced our AC and he is conscientious, excellent and great to do business with.
19-May-2020
Product or service reviewed: Service
My A/C quit last night. I wasn't sure who to call. My neighbor had just had work done on hers a few days ago. She highly recommended Pratts. Dalton came over and thoroughly checked out the A/C. After fixing and servicing it, he came in and explained everything he did. He also showed me a picture of the damage. The price for service was very reasonable. I'm now signed up for a yearly checkup.
Barbara Marion
Palm Bay, FL
18-May-2020
Product or service reviewed: Yearly check up
We have been with Platts for almost 20 years. Always have been there for us. When we needed to replace our AC (it broke down in the middle of the summer,) they were there the same day! They have always been very fair and competitively priced. We like that this is a family owned business. Always polite and thorough.
15-May-2020
WE HAD OUR AIR CONDITIONER BLOWER MOTOR AND FAN WHEEL REPLACED TODAY AND ALL WITHIN AN HOUR. THE EXPERIENCE OF THE TECHNIAN WAS SHOWN IN HOW HE ATTACKED THE PROBLEM. HE WAS HAPPY TO DISCUSS WHAT HE WAS DOING AND APPARENTLY HAPPY TO BE A PART OF THE PLATTS AIR CONDITIONING TEAM. I HAVE WORKED WITH SHAWN PLATT FOR OVER TWENTY-FIVE YEARS. HE INSTALLED MY HOME AIR CONDITIONER, AND NOW EIGHT YEARS LATER, REPAIRED IT. . . . JOBS THROUGH THE YEARS WENT FROM TINY TO MULT-STORY OFFICE BUILDINGS, CONDOMINIUMS, RETAIL SPACES, RESTAURANTS, ETC. IT HAS ALWAYS BEEN A PLEASURE TO MEET WITH SHAWN AND HIS KNOWLEDGE OF THE INDUSTRY IS FAR AHEAD OF MANY OF THE OTHERS IN THE BUSINESS. BE HAPPY AND SAFE WITH SHAWN PLATT AND HIS TEAM. R.J.VADIMSKY RELCO UNLIMITED CONSULTING ENGINEERS
09-May-2020
Product or service reviewed: Wellness check of HVAC system
Very thorough check of whole system, cleaning up draining tubes and ensuring everything worked as it was supposed to. One of the best checks I have seen done.
07-May-2020
Had no cold air on a hot humid Florida day. Fast easy service. Joey knows what needs to be done and got it blowing ice cold. I recommend Platts if you want fast and reliable and not try to up sell
05-May-2020
Product or service reviewed: 2012
I have been a customer of Platt's Air & Heat for approximately ten years. During this time, Platt's has replaced my air handler and provided yearly preventative maintenance checks. Their office staff, management, and service technicians have always provided service in a timely, knowledgeable, and professional manner at a competitive price. I would highly recommend Platt's for all your air conditioning needs.
04-May-2020
Product or service reviewed: Service
Platt's Air has helped me many times with my unit at place of work and have always done an excellent job and their staff is super helpful, friendly, and professional. Recommend that you use them, they are fair and dependable.
Linda Richardson
Palm Bay, FL